HOME
|
The Official Gefen Publishing House Website -
One Stop Webstore for Jewish Books and Hebrew Studies Textbooks From Israel
|
Join Email
List
|
Contact
us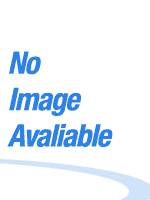 Shaul and Yohanna
Volume III: Sons
Author:
Naomi Frenkel
Publisher: Gefen Publishing House
Price: $18.95
Buy from Gefen for this special price!
Format:
Paperback
ISBN 10:
9652292273
Catalog Number:
227-3
Number of Pages:
520
Year Published:
1999
Description:
This novel reflects the Holocaust and its lessons from the point of view of a Jewish-Israeli author. The book tells the story of two families: Yohanna Levie, the father of a wealthy assimilating family, and Shaul a worker in Berlin. The first volume starts with The Fathers , the second continues the story with The Fathers Death and this third volume ends the story with Sons where the second generation sobers up and discovers its new national identity within the Zionist movement.