HOME
|
The Official Gefen Publishing House Website -
One Stop Webstore for Jewish Books and Hebrew Studies Textbooks From Israel
|
Join Email
List
|
Contact
us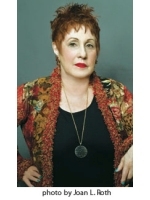 PHYLLIS CHESLER is an Emerita Professor of Psychology and Women's Studies at City University of New York. A best-selling author, legendary feminist leader, retired psychotherapist, and expert courtroom witness, she is the author of fifteen books, including the landmark classic Women and Madness and An American Bride in Kabul, which won a National Jewish Book Award. Dr. Chesler lives in Manhattan and is a very proud mother and grandmother. She invites readers to visit her website, www.phyllis-chesler.com.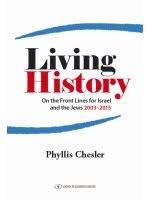 Living History
Price: $18.00 $15.00
On the Front Lines for Israel and the Jews 2003-2015
This volume is a collection of breaking news ...
More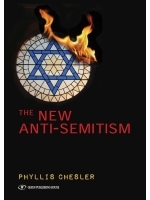 The New Anti-Semitism
Price: $18.00 $16.00
How did Anti-Semitism become politically correct?
A dangerous worldwide coalition of Islamic te...
More