HOME
|
The Official Gefen Publishing House Website -
One Stop Webstore for Jewish Books and Hebrew Studies Textbooks From Israel
|
Join Email
List
|
Contact
us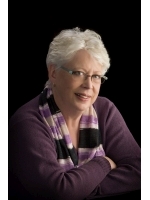 Zieva Konvisser's diverse career has evolved from pharmaceutical chemist to automotive executive to earning a post-retirement PhD in human development. As a fellow of the Institute for Social Innovation at Fielding Graduate University, her research focuses on the human impact of traumatic events, such as terrorism, genocide, war, and wrongful conviction. She has served on the National Commission on American Jewish Women and the boards of several community, philanthropic, and professional organizations and is currently on the international board of the Israel Center for the Treatment of Psychotrauma. Whether in the laboratory, the parts distribution center, the streets of Jerusalem, or the boardroom, she has always been driven by a commitment to make a positive difference in people's lives and the communities in which they live and work.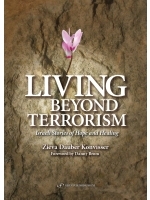 Living Beyond Terrorism
Price: $26.95 $22.80
Israeli Stories of Hope and Healing
No one can forget the devastating aftermath o...
More