HOME
|
The Official Gefen Publishing House Website -
One Stop Webstore for Jewish Books and Hebrew Studies Textbooks From Israel
|
Join Email
List
|
Contact
us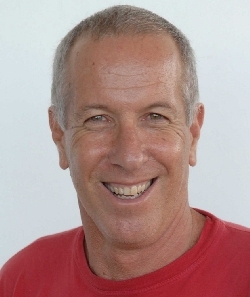 Mr. Shimron joined the Mossad during his student days in Jerusalem. Later he worked as a journalist for Kol Israel, the state-run radio station, anchored
Good Morning Israel
on the national news channel Israeli Television Channel I, and is currently senior editor and defense commentator for the Tel Aviv-based
Maariv
daily newspaper. This is his seventh book.
Mossad Exodus Geffen Publishing House, 2007. Hebrew title "Bring
Me the Jews of Ethiopia", Hed Arzi 1998. Film options bought by US
Ultra Light June 2008.
"Execution of the Hangman of Riga" (espionage), Valentine Mitchell 2004 (with Anton Kuenzle), Bleicher Verlag (German) 1999. Keter, 1997, Hebrew.
"Can't Be!" (political thriller), Hebrew, Aviv 2000.
Satan in the Holy Land" (historical roman about the Crusaders), Hebrew, Alpha Publishing 1999.
"Mossad and Myth" (espionage), Hebrew, Keter 1996. French version: Histoire secrete du Mossad, edition Dagorno.
Another Army – special units in foreign armies, Hebrew. Publishing House – Ministry of Defence, 2007.
Lover of Jerusalem Templer, Hebrew, Matar, 2009
Lectures:
Mossad and its myth
Mossad clandestine operations in Sudan in the 80's. Personal story.
The hunt of Herbert Cukurs, the only Nazi war criminal liquidated by the Mossad
German spies and commando activity in Palestine in WWII
Current Middle East affairs
Iran - challenge and opportunity
The incredible story of Viktor Grayevsky, the Israeli James Bond.
The history of Israeli Intelligence Community, or why is Mossad the second most used Hebrew word (after Shalom).
The role of the IDF (Israeli army) in the society.
Past appearances: Anchorman Breakfast Show Israeli TV channel 1 and channel 10 .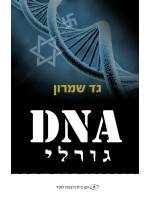 Fateful DNA (Hebrew)
Price: $28.00 $20.00
DNA Gorali
More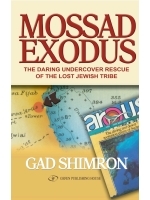 Mossad Exodus
Price: $16.95 $14.00
The Daring Undercover Rescue of the Lost Jewish Tribe
Before your see The Red Sea Diving Resort sta...
More