HOME
|
The Official Gefen Publishing House Website -
One Stop Webstore for Jewish Books and Hebrew Studies Textbooks From Israel
|
Join Email
List
|
Contact
us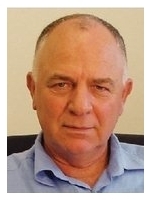 Roni Einav started his professional entrepreneurship activities in the Seventies, as one of the first entrepreneurs in the Israeli high tech industry, while he founded Einav Systems. Many years later he established Einav Hi Tec Assets, an investment company focused on technology ventures, and he is currently active as its Chairman. Mr. Einav has founded over 25 venture investments during his more than 35 years of activity.
Mr. Einav holds a Bachelor of Science degree in Management and Industrial Engineering, as well as a Master of Science degree in Operations Research from the Technion Institute, Haifa, Israel.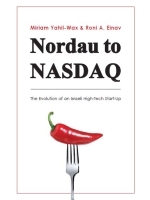 Nordau to NASDAQ
Price:
$19.95
The Evolution of an Israeli High-Tech Start-up
So how much are we worth, in your opinion? I ...
More