HOME
|
The Official Gefen Publishing House Website -
One Stop Webstore for Jewish Books and Hebrew Studies Textbooks From Israel
|
Join Email
List
|
Contact
us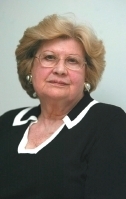 Sabina Citron was born in 1928 in Lodz, Poland, from where she escaped with her family after the outbreak of World War II, later enduring forced labor in an ammunition factory. Citron and her mother were separated from her father and both her brothers in Auschwitz during selection. Although her immediate family members survived except for her eldest brother, almost all her extended family perished at the hands of the Nazis. In 1948, Citron immigrated to Israel, later moving to Toronto, Canada. Citron has dedicated her life's work to bringing to justice Nazi war criminals, personally charging major Nazi propagandist E. Zundel with incitement to hatred against the Jewish people, in addition to winning a civil law suit against Nazi war criminal I. Finta. She now resides in Jerusalem.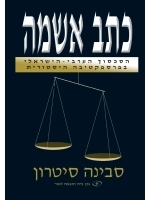 The Indictment (Hebrew)
Price:
$24.95
Ketav Ashma
This is the Hebrew translation of 'The In...
More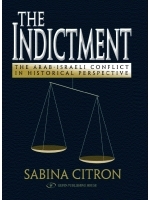 The Indictment
Price: $24.95 $18.00
The Arab-Israeli Conflict in Historical Perspective
Crucial to understanding the situation in the...
More