HOME
|
The Official Gefen Publishing House Website -
One Stop Webstore for Jewish Books and Hebrew Studies Textbooks From Israel
|
Join Email
List
|
Contact
us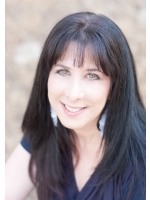 A native of New York, Zahava Englard lived with her husband and four children in Teaneck, New Jersey before making aliya to Israel with her family in 2006. She is a freelance writer and author of SETTLING FOR MORE: FROM JERSEY TO JUDEA (Urim Publications) and THE GILBOA IRIS (Gefen Publishing House).
As an outspoken activist in the United States on behalf of Israel, she advanced awareness and raised funds on behalf of Jewish communities throughout Judea, Samaria and Gaza. She has served as Trustee on the Executive Board of One Israel Fund, an organization dedicated to the humanitarian and security needs of the communities throughout Judea and Samaria as well as for the refugees of Gush Katif, and in the year preceding her aliya she served as One Israel Fundís Executive Director.
Presently, Zahava lives in Efrat, Gush Etzion, has one married daughter, two sons currently serving in the army, and another daughter attending high school in Gush Etzion. She is a member of Women in Green, and the Raise Your Spirits Theatre Group, has lectured as a guest speaker in the United States and Israel about her books, Jewish activism and her passion for Israelís well being, and continues to write.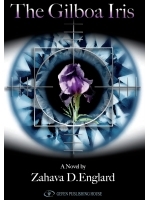 The Gilboa Iris
Price: $19.95 $12.00
Dara Harow, the daughter of a rocket physicis...
More