HOME
|
The Official Gefen Publishing House Website -
One Stop Webstore for Jewish Books and Hebrew Studies Textbooks From Israel
|
Join Email
List
|
Contact
us
Meir Doron was raised in the town of Rehovot, Israel, the hometown of Arnon Milchan, and knew the extended Milchan family.He is an award-winning screenwriter (winner of the Prix Italy, 1986, for his film Bread), and has worked over the past three decades as a journalist and editor, specializing in security and political affairs. He currently resides in Los Angeles, California.
More on Meir Doron on
Wikipedia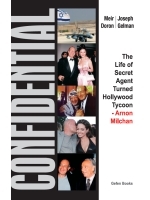 Confidential
Price: $19.95 $12.00
The Life of Secret Agent Turned Hollywood Tycoon - Arnon Milchan
CBS correspondent Dan Raviv's 21 July, 20...
More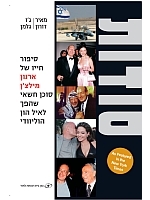 Confidential (Hebrew)
Price: $29.95 $20.00
Sodot Chayov shel Arnon Milchan The Life of Secret Agent Turned Hollywood Tycoon Arnon Milchan
Arnon Milchan has led an extraordinary life.T...
More