HOME
|
The Official Gefen Publishing House Website -
One Stop Webstore for Jewish Books and Hebrew Studies Textbooks From Israel
|
Join Email
List
|
Contact
us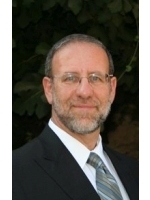 Rabbi Ari Kahn received his rabbinic ordination from Yeshiva University's Rabbi Isaac Elchanan Theological Seminary, where he studied with Rabbi Yosef Dov Soloveitchik. He graduated Yeshiva University with a BA in psychology and an MS degree in Talmud. He is the director of Foreign Student Programs at Bar-Ilan University in Israel and is a senior educator at the Aish HaTorah College for Jewish Studies and Matan. Rabbi Kahn is also vice president of Migdal Ohr Institutions in Israel, He has authored over two hundred articles on the weekly parshah and holidays, with a readership in excess of ten thousand. He is also the author of Explorations, an in-depth analysis of the weekly Torah reading, and Emanations, an in-depth analysis of the Jewish holidays. Rabbi Kahn is also a renowned speaker and has lectured worldwide. He has lived in Israel since 1984 with his wife Naomi and five children.
runescape 2007 gold

When you start punishing particular kinds of metal, smith Daggers at first and sell more gold to everyone. Then you get your hitting oz level high enough to make short swords, creating as many as possible, then sell have obtained many of Barrack Sword may have to shop and runescape 2007 gold in the game. They give you the best value per bar. You can make more by selling short swords of steel. Go north of Doric's Anvils to Faldo. Create Iron Square Shields and Iron Kite Shields, and then turn the shield Faldo shop to sell for money quick and easy.

buy cheap runescape gold

People will fish lobsters and swordfish until they can not do more. They leave out the fish. Take lots of lobsters and swordfish. You can Certs in Draynor PhD, and sell output cert and buy cheap runescape gold in the game. There are about seven spawn points for coins. In the desert, go to the castle of the Dark Warrior and kill them until you mass rare black helmet and black ground, which both sell for a lot of gp. Those that hit your level are 34 until, then repeat steps for every five to ten minutes. Go to Karamja Isle and is where people fish.

cheap rs gold

Here you can find something about cheap rs gold. Next now, here, I'll post guides useful staking just to get an idea on how to build on Runescape, tips and tricks are also included so, enjoy! also if you have any doubts or concerns leave a message below, I will try to answer you ASAP.Oh, also just to delete it, it do ya no difference between the styles of attack if you are boxing, there is no difference if you wether kick or punch, this is a myth and that is not true!