HOME
|
The Official Gefen Publishing House Website -
One Stop Webstore for Jewish Books and Hebrew Studies Textbooks From Israel
|
Join Email
List
|
Contact
us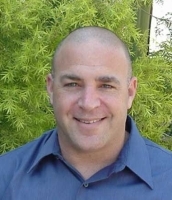 Yossi Katz was born on March 6, 1956 in Philadelphia and grew up in the local Jewish Community. As a teenager, Yossi was active in the United Synagogue Youth (U.S.Y.) and served as Regional President and as an International Board Member. In 1989, Yossi was the recipient of the International U.S.Y. Alumni of the Year Award. Yossi has also spent over 15 years at Camp Ramah in the Poconos as a camper, counselor and Division Head.
Yossi Katz graduated with honors from Temple University in Philadelphia and the Hebrew University in Jerusalem with a degree in Jewish and Arab History. He has studied at the Hebrew University's Center for Jewish Education in the Diaspora and is a licensed teacher.
Yossi Katz made Aliyah to Israel in 1978. He served in TZAHAL (Israel Defense Forces) for over 25 years as a combat soldier in a Reconnaissance Unit of the Israeli Tank Corps. He has also served as Assistant Commander of the Jerusalem Information Unit where he lectured on Jewish and Arab history and the military history of the Israel Defense Forces.
Yossi is the former Israeli National Boxing Champion and has represented Israel in international competition. He is also an experienced boxing instructor and has coached youth in Israeli prisons and community centers.
Yossi was sent to the United States as a Shaliach (Emissary) of the State of Israel and the World Zionist Organization from 1983 to 1986 and again from 1991 to 1994 to work with American Jewish youth in order to help strengthen their Jewish identity and connection with the State of Israel. In that capacity he traveled extensively across the United States and Canada lecturing before hundreds of synagogue, community & university groups, as well as to youth movements and schools. Yossi has also served as the official Scholar in Residence for the Jewish communities of Boca Raton, Seattle, Philadelphia and Orlando, as well as for scores of synagogue educational programs and retreats.
Yossi Katz has been with the Alexander Muss High School in Israel (AMHSI) since 1980. He has taught both high school and adult sessions and made important contributions to the school's curriculum. In 2010 Yossi Katz published his first book, A VOICE CALLED- STORIES OF JEWISH HEROISM with Gefen Publishing. Yossi is divorced, father of 3 children and resides in Netanya, Israel.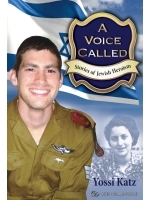 A Voice Called
Price: $15.00 $12.50
Stories of Jewish Heroism
Contact us for information about
More