HOME
|
The Official Gefen Publishing House Website -
One Stop Webstore for Jewish Books and Hebrew Studies Textbooks From Israel
|
Join Email
List
|
Contact
us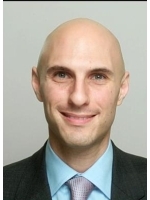 Avi Jorisch is a seasoned entrepreneur and Middle East expert. He is a Senior Fellow at the American Foreign Policy Council and founder of IMS, a merchant processing company that services clients nationwide. Mr. Jorisch is a member of the Council on Foreign Relations and the Entrepreneurís Organization. A thought leader in exploring global trends in the Arab world, radical Islam, counterterrorism, and illicit finance, Mr. Jorisch served as a policy advisor at the Treasury Departmentís office of Terrorism and Financial Intelligence.
He holds a bachelorís degree in history from Binghamton University and a masterís degree in Islamic history from the Hebrew University of Jerusalem. He also studied Arabic and Islamic philosophy at the American University in Cairo and al-Azhar University, the preeminent institution of Sunni Islamic learning. His articles have appeared in influential outlets including the New York Times, the Wall Street Journal, Foreign Affairs, Forbes, and Al-Arabiya.net.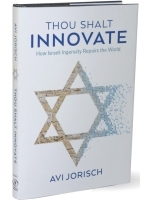 Thou Shalt Innovate
Price: $27.00 $21.60
How Israeli Ingenuity Repairs the World
Thou Shalt Innovate profiles wondrous Israeli...
More