HOME
|
The Official Gefen Publishing House Website -
One Stop Webstore for Jewish Books and Hebrew Studies Textbooks From Israel
|
Join Email
List
|
Contact
us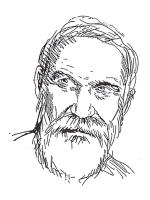 Dani Kerman, born 1940.Painter, sculptor and Illustrator, born in Moshav Karkkur, Israel.Political and Social Cartoonist, Illustrator of Childrens' Books. In 1963 established a Studio of Design in Tel-Aviv until 1977.Since 1982 Editor-in-chief of satirical magazine, Davar Aher; designs costumes and scenery for theatre productions in Tel-Aviv. Printed two books: Commentary by Kerman and That's What Is.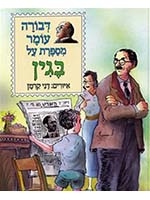 The Story of Menachem Begin (Hebrew)
Price: $18.00 $16.20
D'Vorah Omer Mesaperet Al Begin
More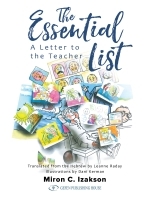 The Essential List - A Letter to the Teacher
Price: $14.95 $12.00
Ha-Reshima Ha-Kova'at (English Translation)
Sixth-grader Avi has an assignment: write a l...
More