HOME
|
The Official Gefen Publishing House Website -
One Stop Webstore for Jewish Books and Hebrew Studies Textbooks From Israel
|
Join Email
List
|
Contact
us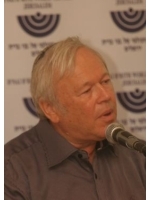 Shaul Mayzlish grew up in Petah Tikva. After studying at Yeshivat Nehalim, he served in the IDF as a war correspondent. He was a writer for the newspaper Hatzofeh and a reporter on several Jewish religious programs on television. He was the first director of the religious radio station Kol Chai, and currently serves as a co-host on Army Radio.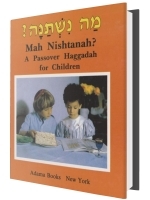 Mah Nishtanah? Haggadah for Children
Price: $9.95 $6.50
Hebrew English with transliteration
The Mah Nishtanah? Haggadah for Children is a...
More
The Rabbinate in Stormy Days
Price: $29.95 $23.96
The Life and Teachings of Rabbi Yitzhak Isaac HaLevi Herzog, The First Chief Rabbi of Israel
From his days as a precocious youngster in Lo...
More