HOME
|
The Official Gefen Publishing House Website -
One Stop Webstore for Jewish Books and Hebrew Studies Textbooks From Israel
|
Join Email
List
|
Contact
us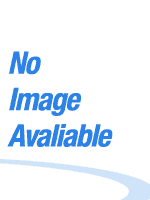 Studies in the Weekly Sidra Genesis (English)
Biblical Commentary
Author:
Nehama Leibowitz
Publisher: Gefen Publishing House
Price: $48.95
Special Price: $39.20
For this special price and shipping offer, order from Gefen
Format:
Hard Cover
ISBN 10:
9652294381
ISBN 13:
9789652294388
Catalog Number:
438-8
Number of Pages:
299
Year Published:
1981
Description:
This is volume one of the Studies in the Weekly Sidra 7 volume set (English).
Nehama Leibowitz brings fresh insight into the Torah. The material for her books come from her years of lectures in Israel. Now you can benefit from her vast knowledge.
Translated from the widely-read Hebrew bestseller. Features analysis by one of the most popular modern commentators of selected verses from the weekly Torah reading in light of the classical Biblical commentaries.